It's often understated how much the volunteers work in their local communities around the UK usually without reward or recognition. What some don't realise is that usually equipment and the like are often their own. Spaces are usually borrowed, in some cases, it's a library, a cafe or classroom on the weekend that allows them to use the space to help give these communities a home in their areas. It's already a great provision as it gives gamers or even families a place to go, usually once a month just to play with others and make friends. What we don't get to fully spotlight is their charity efforts. Every group around the UK has done a charity effort in some form over the past 5 years but rarely do you ever get to hear about it and how much these girls and guys put in the work. So I'd like to dedicate this article to the charity work that these groups have done over the last year.
Nintendo Norwich
In 2018, the Norwich based group did 2 events for charity back in March. The first was for Mario day on March 10th (Mar10) and then a 12-hour gaming marathon the following day, raising money for the Aspergers East Anglia Charity that took place at the Norwich Gaming Cafe. You can see what they got up at the beginning of the highlight. So far they have raised just over £500 and you can add to it by following the link here.
Nintendo Nottingham
Recently Nintendo Nottingham generously donated a Nintendo Switch to a boy in their area, which is amazing. Nintendo Nottingham also holds a raffle at every big meet so you'll probably have heard or seen about this in one of the many Nintendo Community Highlights produced. So far they have raised just over £1500 for Special Effect. An organisation dedicated to creating peripherals for people with physical disabilities to play video games. As well as donating the aforementioned Switch to a local Nottingham resident. you can check out the full post here. You can learn more about Special Effect here.
Nintendo South Wales
Following the launch of the Super Smash Bros Ultimate, Nintendo South Wales held a simple Smash Cancer Raffle for Cancer Research UK, raising just over £60! You can check out their full video below as well as well as learn more about Cancer Research UK through the link here!
Nintendo Basingstoke
The Basingstoke crew have a "Who's in the box?" competition and all the proceeds went to Special effect. They tend to do this every month so the charity amount is rolling but by the end of 2018 they have nearly raised just under £500! The box is in the middle of the room and attendees must guess what's in it, You can learn more about Special Effect here. You can check out the stuff they had done in previous months on their twitter here and here!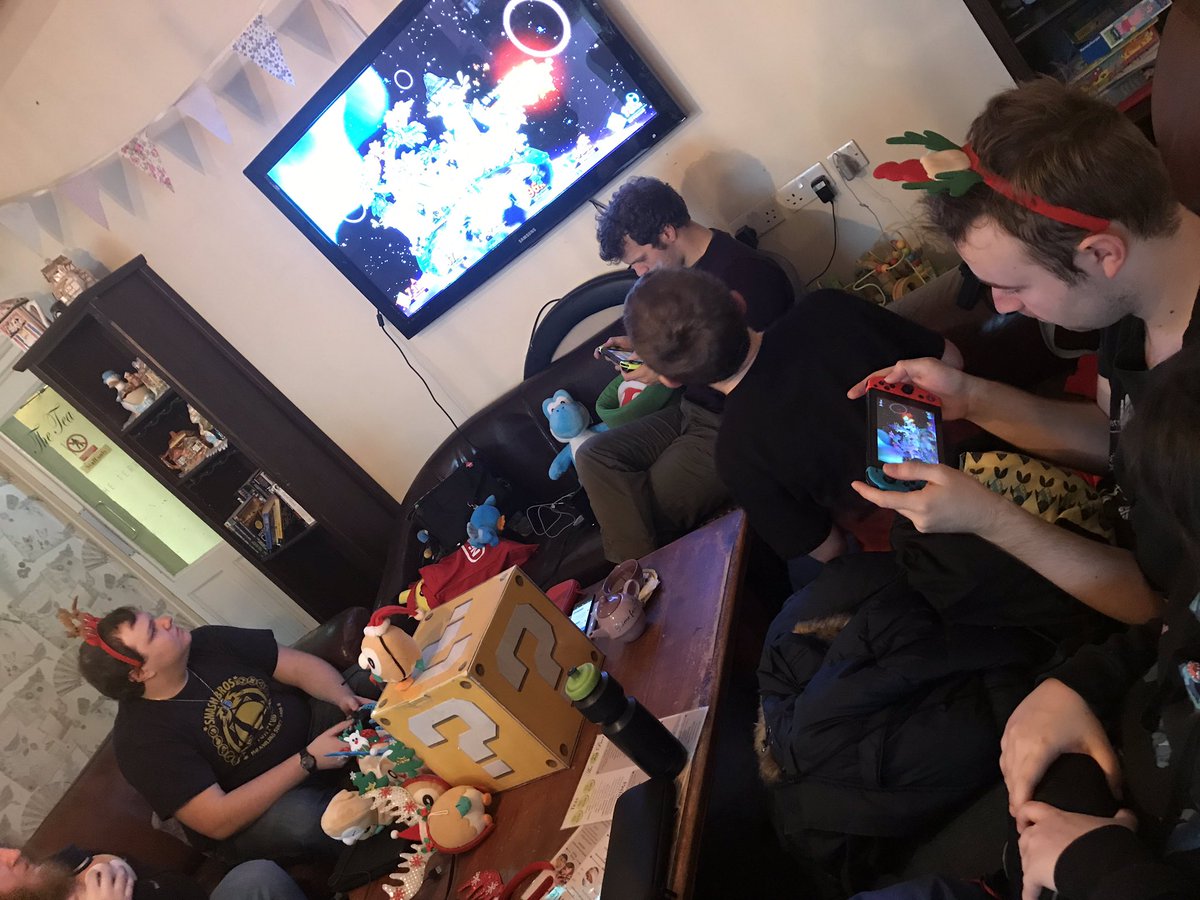 Nintendo Reading
The Reading group did their Charity Raffle during Reading Comic Con. Where they had raised over £200 for Special Effect! You can see what they got up in the Nintendo Players UK Community Highlights for the month of October! You can learn more about Special Effect here.
Nintendo Gloucestershire
The Gloucestershire group raised just over £400 over the course of 7 months with money coming in through raffles, tombola and cake sales! In November they were able to donate a Nintendo Switch to the Gloucestershire Hospital's Emily Kent Ward for children suffering Cancer. You can check out their tweet here and learn more about the Gloucestershire Hospital through the link here!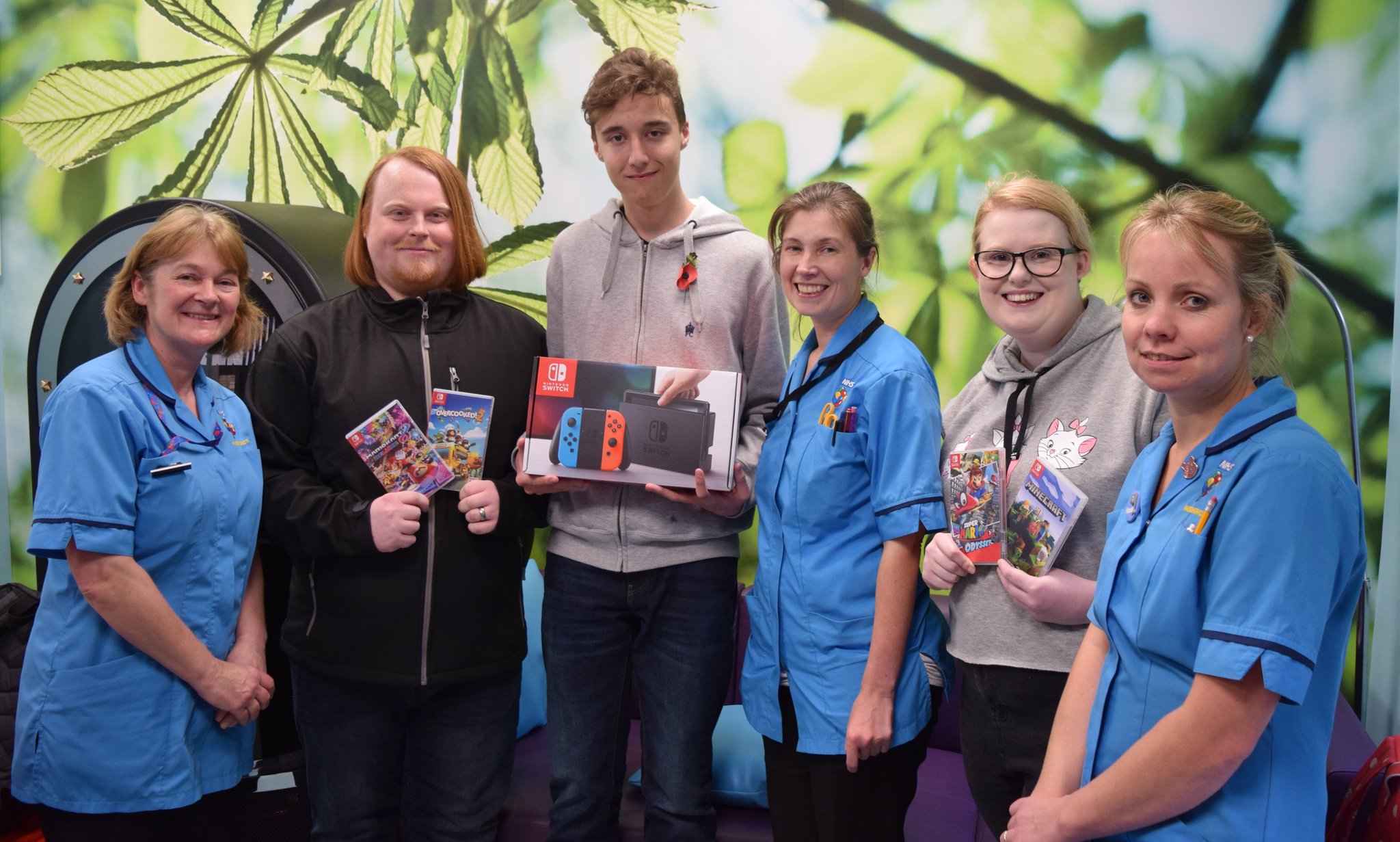 This is a mere snippet of what the groups were able to do and of course what we can achieve by working together. While I may not be able to fully spotlight everything they've done in the past. I can say that no matter how little they were able to provide, it still made a huge difference to the charities they raised money for. I want to give a special thanks to the companies that have donated prizes for the various raffles that helped raise that money as well as supporting the communities in general. I'm personally hoping in the new year that I'll be able to spotlight them more, till then on behalf to the community, Thank you to all Nintendo Player Groups for your charity efforts.
Featured Groups:
Nintendo Basingstoke
Twitter: https://twitter.com/NintendoBasing
Nintendo Gloucestershire
Twitter: https://twitter.com/NintendoGlos
Nintendo Nottingham
Twitter: https://twitter.com/Nintendo_Notts
Nintendo Norwich
Twitter: https://twitter.com/NintendoNorwich
Nintendo Reading
Twitter: https://twitter.com/ReadingNintendo
Nintendo South Wales
Twitter: https://twitter.com/Nintendo_SW
Special Thanks:
13 AM Games
Team 17
Mojang
Nintendo UK
EA Games
Capcom UK
Ubisoft UK